Bobby
Tax included
Shipping calculated at checkout
Pickup currently unavailable
At 1971, we have a signature...
A rallying flag that brings together all lovers of the 70s.
A symbol that recaptures the hearts of authentic men.
This signature... is our T-Shirts.

These T-Shirts are a symbol of an era.
An era where men rode with style.
An era where elegance rhymed with authenticity.
An era where breaking the rules for love was the badge of gentlemen riders.

Graphic T-shirts stand the test of time.
Whatever the season or the current trends, they've been a permanent fixture in every collection since the beginning.
Here it's inspired by the motor oil cans..
They are 1971 must-haves that you have to snap up while you still can. After all, we love limited editions – and when they're gone, they're gone!
Our T-Shirts are produce in Portugal and print in Belgium.
With a high degree of dedication, the teams helps us meet our 100% organic standards.

Details
Crew neck t-shirt
Regular fit
Mid hip length

Our tee are 

pre-shrunk.
Measures
Model's height - size: 188 cm – size L
Fabrics:
100% organic cotton - Soft touch 
Made in Portugal / Portuguese fabric / Printed in Belgium.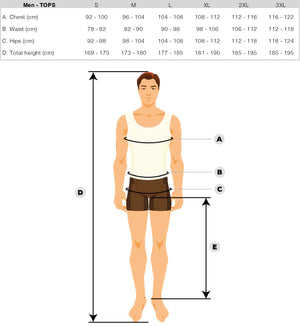 Reviews

(0)
Washing Care

My name is BOBBY

I'm produced with a Portuguese jersey fabric 100% organic cotton and I'm made in Portugal.

I've received an anti-peeling treatment, to stay perfectly clean.

I want to stay with you for a long time, please follow my washing instruction carefully.

I like the short wash - maximum temperature 30C - wash me inside out
Do not tumble dry me, I prefer to get some fresh air
Warm iron - Max 150C (2 dots) - Don't iron my print
I'm suitable for the dry cleaning
I 'don't like chlorine and based bleach.

Thanks you for taking care of me.
My name is BOBBY</strong></p><p>I'm produced with a Portuguese jersey fabric 100% organic cotton and I'm made in Portugal.</p><p>I've received an anti-peeling treatment, to stay perfectly clean.</p><p>I want to stay with you for a long time, please follow my washing instruction carefully.</p><ul style="list-style-type:disc;"><li>I like the short wash - maximum temperature 30C - wash me inside out</li><li>Do not tumble dry me, I prefer to get some fresh air</li><li>Warm iron - Max 150C (2 dots) - Don't iron my print</li><li>I'm suitable for the dry cleaning</li><li>I 'don't like chlorine and based bleach.</li></ul><p>Thanks you for taking care of me.</p>