Otis
Regular price
$83.00
Sale price
$138.00
Tax included
Shipping calculated at checkout
Pickup currently unavailable
A masculine tailored fit with meticulous finishing.

There's no denying it, our sweaters truly have style !

Our OTIS cardigan takes some old school inspiration. You will wear it with a jeans or casual pants and fitted to your shoulders.
You can easily wear it on your skin due the hight comfort level, or add a white tee-shirt or shirt for warmer effect.
This light retro sweater is wearable within all the year.
Our Portuguese yarn is a premium combed cotton quality.
Ribbing finishing on the cuffs, collar and hem.
It's our OTIS cardigan.

To ensure that you don't end up looking overly tight in an attempt to resemble Lino Ventura, we have decided to refine these iconic pieces with a more regular fit.

Produced in Portugal, we have also spared no expense in ensuring the highest quality.

Details
V neck knitwear
Front buttons opening with buttons signed 1971

Regular fit
Bottom and cuff ribs with 1971 stripes signature
Measures
Model's size: 188 cm – size L
Fabrics:
100% cotton GOTS - Soft touch 
Made in Portugal / Portuguese yarn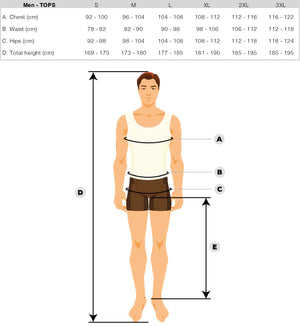 Reviews

(1)
Washing Care

My name is OTIS

I'm produced with an Italian yarn 100% organic cotton and I'm made in Italy.

I want to stay with you for a long time, please follow my washing instruction carefully.

I like the delicate wash - maximum temperature 30C - wash me inside out - Close my buttons
Do not tumble dry me, I prefer to get some fresh air, keep me flat during my drying.
Warm iron - Max 150C (2 dots)
I'm suitable for the dry cleaning
I 'don't like chlorine and based bleach.

Thanks you for taking care of me.
<p><strong>My name is OTIS</strong></p><p>I'm produced with an Italian yarn 100% organic cotton and I'm made in Portugal.</p><p>I want to stay with you for a long time, please follow my washing instruction carefully.</p><ul style="list-style-type:disc;"><li>I like the short wash - maximum temperature 30C - wash me inside out</li><li>Do not tumble dry me, I prefer to get some fresh air, keep me flat during my drying.</li><li>Warm iron - Max 150C (2 dots)</li><li>I'm suitable for the dry cleaning</li><li>I 'don't like chlorine and based bleach.</li></ul><p>Thanks you for taking care of me.</p>