Bouly Dark Grey
Regular price
$55.00
Sale price
$110.00
Tax included
Shipping calculated at checkout
Pickup currently unavailable
A classic beauty and natural charm.
An elegance that sets them apart.

Inspired by English fashion and its rebellious-chic style.
Our long sleeves polo BOULY is the asset of the 1970s gentleman.
This time, we're going back to our roots with a truly fantastic rebel-chic style and making it our own.
With buttons worn all the way up, our polos embrace the lifestyle of that generation.
A generation driven by a competitive spirit and a dynamic attitude.
Classy and sophisticated, they adapt perfectly to casual outfits.

Our polos are the legacy of "The Way We Were."

Details
3 ton on ton buttons signed 1971
1971 patch on chest
Regular muscle fit
Collar ribs with 1971 stripes signature
Measures
Model's size: 188 cm – size L
Fabrics:
100% Organic Cotton - Soft touch 
Made in Portugal / Portuguese yarn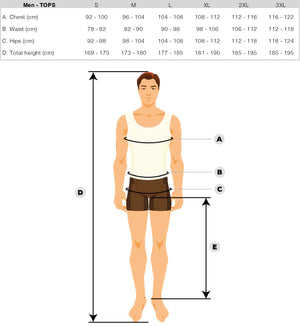 Reviews

(0)
Washing Care

My name is BOULY

I'm produced with a piqué fabric 100% organic cotton and I'm made in Portugal.

I want to stay with you for a long time, please follow my washing instruction carefully.

I like the short wash - maximum temperature 30C - wash me inside out
Do not tumble dry me, I prefer to get some fresh air, keep me flat during my drying.
Warm iron - Max 150C (2 dots)
I'm suitable for the dry cleaning
I 'don't like chlorine and based bleach.

Thanks you for taking care of me.
<p><strong>My name is BOULY</strong></p><p>I'm produced with a piqué fabric 100% organic cotton and I'm made in Portugal.</p><p>I want to stay with you for a long time, please follow my washing instruction carefully.</p><ul style="list-style-type:disc;"><li>I like the short wash - maximum temperature 30C - wash me inside out</li><li>Do not tumble dry me, I prefer to get some fresh air, keep me flat during my drying.</li><li>Warm iron - Max 150C (2 dots)</li><li>I'm suitable for the dry cleaning</li><li>I 'don't like chlorine and based bleach.</li></ul><p>Thanks you for taking care of me.</p>