Brieux Blue Chiné
Tax included
Shipping calculated at checkout
Pickup currently unavailable
A masculine tailored fit with meticulous finishing.
Looks inspired by famous sporty 80s sweatshirts.
There's no denying it, our BRIEUX sweater truly have style !

Our BRIEUX round neck sweater is inspired by the famous mottled jumper in the 80's. It was oversized, we were in the middle of the new wave era, it was worn over our jeans which it were much too tight and did not contain elastane.

The colored dots which gave this chine effect of our sweater are created with recycled PET, we are stylized but eco responsible.
Produced in Agliana, Italy, at a small family-owned factory established in 1968, we have also spared no expense in ensuring the highest quality.

Details
Round neck 
Color Blue with different blue dots
Regular fit
Embroidery Ton on Ton 1971 on chest
Measures
Model's size: 188 cm – size L
Fabrics:
60% recycled wool - 20% recycled viscose - 20% recycling PET to make the dots - Soft touch 
Made in Italy / Italian yarn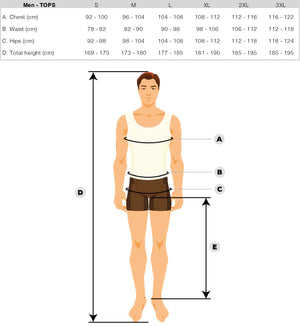 Reviews

(0)
Washing Care

My name is BRIEUX

I'm produced with an Italian yarn and I'm made in Italy.

I want to stay with you for a long time, please follow my washing instruction carefully.

I like the short wool wash - maximum temperature 30C - wash me by hand if you prefer.
Do not tumble dry me, I prefer to get some fresh air, keep me flat during my drying.
Don't iron me
I'm suitable for the dry cleaning
I 'don't like chlorine and based bleach.

Thanks you for taking care of me.
<p><strong>My name is BRIEUX</strong><p>&nbsp;</p><p>I'm produced with an Italian yarn and I'm made in Italy.</p><p>I want to stay with you for a long time, please follow my washing instruction carefully.</p><ul style="list-style-type:disc;"><li>I like the short wool wash - maximum temperature 30C - wash me by hand if you prefer.</li><li>Do not tumble dry me, I prefer to get some fresh air, keep me flat during my drying.</li><li>Don't iron me</li><li>I'm suitable for the dry cleaning</li><li>I 'don't like chlorine and based bleach.</li></ul><p>Thanks you for taking care of me.</p>