Chicco Curry
Tax included
Shipping calculated at checkout
Pickup currently unavailable
A retro-classic beauty and natural charm.
An elegance that sets them apart.
Inspired by English fashion and its rebellious-chic style.
Our polos are the asset of the 60s & 70s gentleman.

Chicco is the brother of our Paolo, a long sleeves version which keeping the retro touch of my polo's collection.
It's a classic, neo-retro piece that oozes a blend of appeal, elegance and masculinity.
Federico (and his Italian workshops) has overcame the challenge I gave him by bringing him my 60's polo shirt from the flea market.

Classy and sophisticated, they adapt perfectly to casual outfits. Our polos are the legacy of "The Way We Were."

Details
Curry color
Fancy retro knitting on the front panel
3 ton on ton buttons signed 1971
Badge 1971 on chest
Regular fit
Bottom and cuff ribs with 1971 stripes signature
Measures
Model's size: 188 cm – size L
Fabrics:
100% Organic Cotton - Soft touch 
Made in Italy / Italian yarn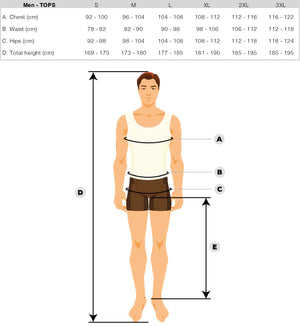 Reviews

(2)
Washing Care

My name is CHICCO

I'm produced with an Italian yarn 100% organic cotton and I'm made in Italy.

I want to stay with you for a long time, please follow my washing instruction carefully.

I like the delicate wash - maximum temperature 30C - wash me inside out - Close my buttons
Do not tumble dry me, I prefer to get some fresh air, keep me flat during my drying.
Warm iron - Max 150C (2 dots)
I'm suitable for the dry cleaning
I 'don't like chlorine and based bleach.

Thanks you for taking care of me.
<p><strong>My name is CHICCO</strong></p><p>I'm produced with an Italian yarn 100% organic cotton and I'm made in Italy.</p><p>I want to stay with you for a long time, please follow my washing instruction carefully.</p><ul style="list-style-type:disc;"><li>I like the short wash - maximum temperature 30C - wash me inside out</li><li>Do not tumble dry me, I prefer to get some fresh air, keep me flat during my drying.</li><li>Warm iron - Max 150C (2 dots)</li><li>I'm suitable for the dry cleaning</li><li>I 'don't like chlorine and based bleach.</li></ul><p>Thanks you for taking care of me.</p>