Clint Raw
Tax included
Shipping calculated at checkout
Pickup currently unavailable
They take inspiration from the codes of 70s western shirts.
They shape over time to give it that authentic "look".
Good, tough, but never a crook...
Our shirts are the perfect weapons for the charismatic man !

Fun is our middle name – and we like to have fun by revisiting our classics. This piece is no exception : a denim shirt with all the hallmarks of the western shirt, 1971 style.  It's unisex as it's that stereotypical item women love to "borrow" from their man. 
Worn either as regular shirts or as over-shirts, they will enhance the presence of all men.
Expressive, with hard and pronounced features...
Their striking indigo color is a distinctive characteristic of their appearance... just like the eyes of our dear Clint.

Our shirts are made in Portugal using a real indigo Turkish fabric.
100% organic or with recycled and reused cotton.
Just like Clint Eastwood, we are "Unforgiven" when it comes to the quality of our garments !

Details
A Regular fit
Western flap pockets- snap buttons closure
Removable pins 1971 on chest flap pocket
Curved hem
Vertical seams at the back panel- shaping
Bent sleeves for a better comfort.
Snap buttons closure
Measures
Model's size: 188 cm – size L
Fabrics:
28% Recycling Cotton - 28% Cotton - 22% Reused Cotton - 22% recycling Polyester
Soft touch 
Made in Portugal / Turkish fabric.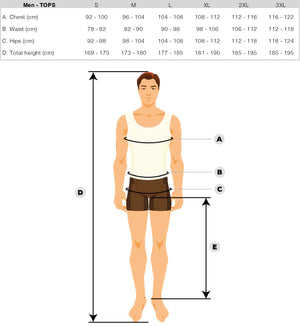 Reviews

(2)
Washing Care

My name is CLINT

I'm produced in Portugal with a ISKO fabric, the R-TWO innovation fabric is a combination of re-used cotton and recycled polyester. We chose to work with an authentic indigo dye fabric, my color can rub off in dry condition on lighter color.

If you want to tan me to get an authentic look, don't wash me too often, don't use soap and do it at 30 or put me outside under the Belgian rain.

For a more wash-resistant color, put me in a bucket of cold water with 1 litre of vinegar for 1 night. Then you can rinse me for 20 minutes without soap in the washing machine.

I want to stay with you for a long time, please follow my washing instructions carefully,

I like the short wash - maximum temperature 30C - wash me inside out without soap it's perfect.
Do not tumble dry me, I prefer to get some fresh air
Warm iron - Max 150C (2 dots)
I'm suitable for the dry cleaning
I 'don't like chlorine and based bleach.

Thanks you for taking care of me.
<p><strong>My name is CLINT</strong></p><p>&nbsp;</p><p>I'm produced in Portugal with a ISKO fabric, the R-TWO innovation fabric is a combination of re-used cotton and recycled polyester. We chose to work with an authentic indigo dye fabric, my color can rub off in dry condition on lighter color.</p><p>If you want to tan me to get an authentic look, don't wash me too often, don't use soap and do it at 30 or put me outside under the Belgian rain.</p><p>For a more wash-resistant color, put me in a bucket of cold water with 1 litre of vinegar for 1 night. Then you can rinse me for 20 minutes without soap in the washing machine.</p><p>I want to stay with you for a long time, please follow my washing instructions carefully,</p><ul style="list-style-type:disc;"><li>I like the short wash - maximum temperature 30C - wash me inside out without soap it's perfect.</li><li>Do not tumble dry me, I prefer to get some fresh air</li><li>Warm iron - Max 150C (2 dots)</li><li>I'm suitable for the dry cleaning</li><li>I 'don't like chlorine and based bleach.</li></ul><p>Thanks you for taking care of me.</p>