Joel Deep Blue
Tax included
Shipping calculated at checkout
Pickup currently unavailable
Robust, iconic, and charismatic...
Its look and timelessness have made it the emblematic garment of a generation driven by seventies adrenaline.
Our Joel sweatshirts truly had everything to represent our brand !

To wear our sweatshirts with style, we recommend choosing colors and patterns that harmonize well with the rest of your outfits.
You can also layer them over plain t-shirts with jeans to create classy and sexy ensembles.

100% organic cotton and an utter delight – could this basic be a collector's piece in the making?
As they're pre-washed at the factory, our sweatshirts are resistant, comfortable and keep their shape (practically) no matter what.
In a nutshell: quality and excellence.

Details
Crew neck sweatshirt
Regular fit
Mid hip length
1971 print
Bottom and cuff ribs with 1971 stripes signature
Measures
Model's height - size: 188 cm – size L
Fabrics:
100% organic cotton brushed fleece - Soft touch 
Made in Portugal / Portuguese fabric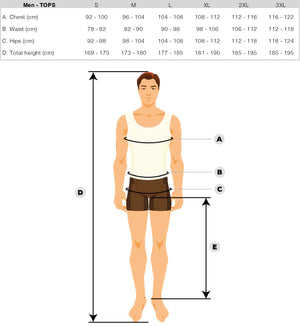 Reviews

(2)
Washing Care

My name is JOEL

I'm produced with a Portuguese fabric 100% organic cotton and I'm made in Portugal.

I want to stay with you for a long time, please follow my washing instruction carefully.

I like the short wash - maximum temperature 30C - wash me inside out
Do not tumble dry me, I prefer to get some fresh air
Warm iron - Max 150C (2 dots) - Don't iron my print
I'm suitable for the dry cleaning
I 'don't like chlorine and based bleach.

Thanks you for taking care of me.
<p><strong>My name is JOEL</strong></p><p>I'm produced with a Portuguese fabric 100% organic cotton and I'm made in Portugal.</p><p>I want to stay with you for a long time, please follow my washing instruction carefully.</p><ul style="list-style-type:disc;"><li>I like the short wash - maximum temperature 30C - wash me inside out</li><li>Do not tumble dry me, I prefer to get some fresh air</li><li>Warm iron - Max 150C (2 dots) - Don't iron my print</li><li>I'm suitable for the dry cleaning</li><li>I 'don't like chlorine and based bleach.</li></ul><p>Thanks you for taking care of me.</p>