John Light Grey Melange
Tax included
Shipping calculated at checkout
Pickup currently unavailable
A masculine tailored fit with meticulous finishing.
Looks inspired by famous vintage sporty sweaters from 80s, with it's V rib detail on front neck. We chose to rework this emblematic item into a jumper to give it a chic but casual look.
The colored dots which gave this chine effect of our sweater are created with recycled cashmere yarn, we are stylized but eco responsible. A regular masculine fitted cut with careful finishing.
Details
Round neck 
Color light grey with different grey dots
Regular fit
Embroidery Ton on Ton 1971 on chest
Measures
Model's size: 188 cm – size L
Fabrics:
95% cotton - 5 % recycled cashmere to make the dots - Soft touch 
Made in Italy / Italian yarn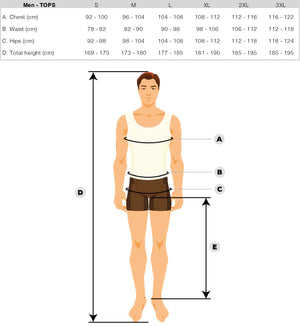 Reviews

(1)
Washing Care

My name is JOHN

I'm produced with an Italian yarn and I'm made in Italy.

I want to stay with you for a long time, please follow my washing instruction carefully.

I like the short wash - maximum temperature 30C - wash me by hand if you prefer.
Do not tumble dry me, I prefer to get some fresh air, keep me flat during my drying.
Warm Iron - 150° (2 dots)
I'm suitable for the dry cleaning
I 'don't like chlorine and based bleach.

Thanks you for taking care of me.
<p><strong>My name is JOHN</strong><p>&nbsp;</p><p>I'm produced with an Italian yarn and I'm made in Italy.</p><p>I want to stay with you for a long time, please follow my washing instruction carefully.</p><ul style="list-style-type:disc;"><li>I like the short wool wash - maximum temperature 30C - wash me by hand if you prefer.</li><li>Do not tumble dry me, I prefer to get some fresh air, keep me flat during my drying.</li><li>Don't iron me</li><li>I'm suitable for the dry cleaning</li><li>I 'don't like chlorine and based bleach.</li></ul><p>Thanks you for taking care of me.</p>