Lewis Off-White
Tax included
Shipping calculated at checkout
Pickup currently unavailable
At 1971, it's our vintage Tee,  a three-button long-sleeve shirt.
3 amazing colors available: Off -white / Cayenne / Deep blue
The Henley shirts were named because they were the traditional uniform of rowers in the English town of Henley-on-Tames, the first henley Royal Regatta was in 1839.
This basic can be worn in many different ways and layered, you just need to match the colors.
They are 1971 must-haves that you have to snap up while you still can. After all, we love limited editions – and when they're gone, they're gone!
Our T-Shirts are produce in Portugal.
With a high degree of dedication, the teams helps us meet our 100% organic standards.

Details
Henley neck with 3 buttons labelled 1971
Regular fit
Mid hip length
Long sleeves with rib cuff.

Our tee are 

pre-shrunk.
Measures
Model's height - size: 188 cm – size L
Fabrics:
100% organic cotton - Soft touch 
Made in Portugal / Portuguese fabric.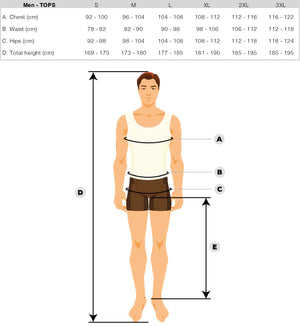 Reviews

(0)
Washing Care

My name is LEW

I'm produced with a Portuguese jersey fabric 100% organic cotton and I'm made in Portugal.

I've received an anti-peeling treatment, to stay perfectly clean.

I want to stay with you for a long time, please follow my washing instruction carefully.

I like the short wash - maximum temperature 30C - wash me inside out
Do not tumble dry me, I prefer to get some fresh air
Warm iron - Max 150C (2 dots) - Don't iron my print
I'm suitable for the dry cleaning
I 'don't like chlorine and based bleach.

Thanks you for taking care of me.
My name is LEWIS</strong></p><p>I'm produced with a Portuguese jersey fabric 100% organic cotton and I'm made in Portugal.</p><p>I've received an anti-peeling treatment, to stay perfectly clean.</p><p>I want to stay with you for a long time, please follow my washing instruction carefully.</p><ul style="list-style-type:disc;"><li>I like the short wash - maximum temperature 30C - wash me inside out</li><li>Do not tumble dry me, I prefer to get some fresh air</li><li>Warm iron - Max 150C (2 dots) - Don't iron my print</li><li>I'm suitable for the dry cleaning</li><li>I 'don't like chlorine and based bleach.</li></ul><p>Thanks you for taking care of me.</p>