Roberto blue
Tax included
Shipping calculated at checkout
Pickup currently unavailable
A casual short-sleeved shirt, inspired by the American mechanics' work shirt.
Our Roberto shirt has the same codes as this workwear uniform, a square cut, a short collar with lapels, short sleeves with a hem, front patch pockets with flaps and the logo on the chest, this inscription was nominative at the time, we take our 1971 print.

Details
Comfort fit
front pockets with flaps and button closure
Print 1971 above flap pocket
Short sleeves
Buttons closure
Measures
Model's size: 188 cm – size L
Fabrics:
100% Organic Cotton
Made in Portugal / Portuguese fabric.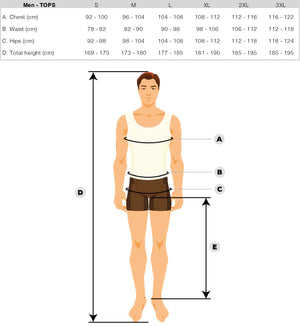 Reviews

(0)
Washing Care

My name is ROBERTO

I'm produced with a Spanish fabric 99% organic cotton - 1% Elastane and I'm made in Portugal.

I want to stay with you for a long time, please follow my washing instruction carefully.

I like the short wash - maximum temperature 30C - wash me inside out
Do not tumble dry me, I prefer to get some fresh air
Warm iron - Max 150C (2 dots)
I'm suitable for the dry cleaning
I 'don't like chlorine and based bleach.
Take out my 1971 pin before wash

Thanks you for taking care of me.
<p><strong>My name is ROBERTO</strong></p><p>I'm produced with a Spanish fabric 99% organic cotton <span style="color:#212B36;">- 1% Elastane&nbsp;</span>and I'm made in Portugal.</p><p>I want to stay with you for a long time, please follow my washing instruction carefully.</p><ul><li>I like the short wash - maximum temperature 30C - wash me inside out</li><li>Do not tumble dry me, I prefer to get some fresh air</li><li>Warm iron - Max 150C (2 dots)</li><li>I'm suitable for the dry cleaning</li><li>I 'don't like chlorine and based bleach.</li><li>Take out my 1971 pin before wash</li></ul><p>Thanks you for taking care of me.</p>